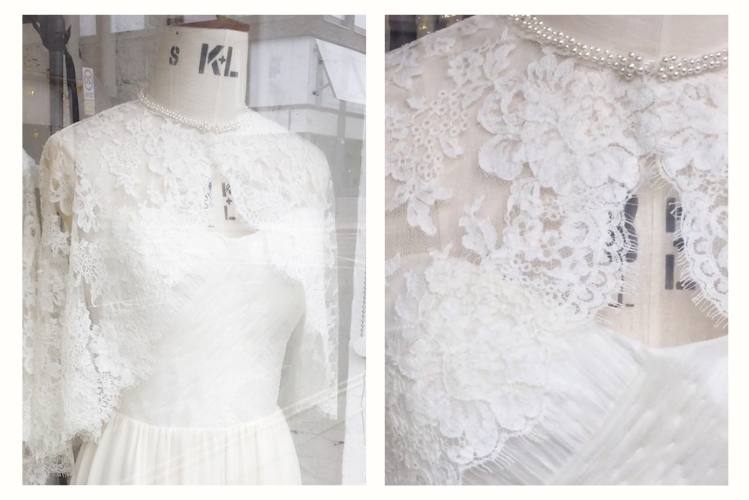 Rosemary Anne creates Luxury Bespoke Bridal Jackets, Capes, Wraps, Shrugs, Baleros and Tops.
Our bespoke designs are an elegant finish to your bridal gown.
They offer a stylish solution to covering your shoulders, back and chest. Whether you want more coverage for a religious ceremony or for comfort, we can create the right design to match your style and wedding dress.
Each piece is designed and handmade in-house using the highest standards of materials and craftmanship. All individually handmade in London, UK.
Contact us for your bepoke bridal top, or shop Made-to-Order styles online.
Bridal Capes